2021 UND Law Orientation - August 15-19
Welcome to the University of North Dakota
School of Law!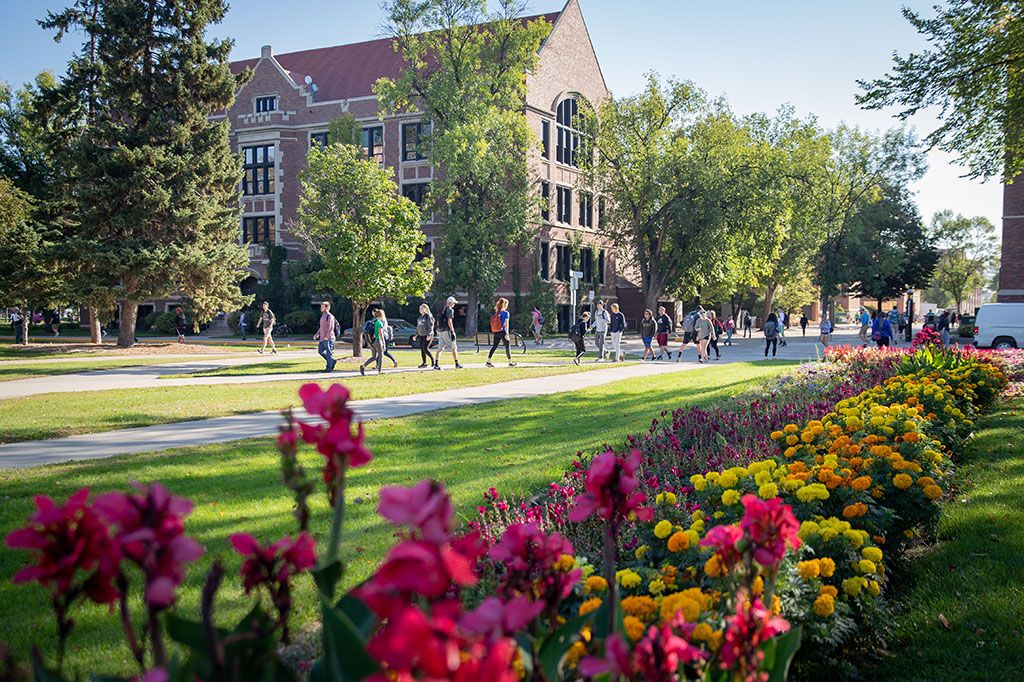 Required for all first-year law students, orientation will introduce you to the law school, your classmates, faculty, staff, and your legal education. Orientation will provide you with the introduction you need to succeed in your first semester of law school.
Orientation Schedule 2021
Sunday,
August 15

5:00 p.m.

Convocation & Pinning Ceremony
Monday,
August 16

8:30-10:30 a.m.

Check-in

Office of Student Life, Suite 140 | UND School of Law

9:00-10:00 a.m.

International Center Presentation

(International students only)
Molbert Room, 203 | UND School of Law

10:30-11:30 a.m.

Student Life Presentation

Molbert Room, 203 | UND School of Law

11:15-11:45 a.m.

Class of 2024 Photo

Gershman Graduate Center, outside

11:45 a.m.-1:15 p.m.

Lunch (on your own)

1:15-2:15 p.m.

University Counseling Center Presentation

Molbert Room, 203 | UND School of Law

2:15-3:00 p.m.

Alcoholism/Addiction in the Legal Profession

Presenters: Hon. Robin Schmidt, Judith Roberts, and Robert Quick
Molbert Room, 203 | UND School of Law

3:00-3:15 p.m.

Wrap-up/ Question & Answer Session

Molbert Room, 203 | UND School of Law

3:30-4:30 p.m.

Canadian/International Student Panel (optional)

Molbert Room, 203 | UND School of Law
Tuesday,
August 17

8:00-8:45 a.m.

Coffee & Conversation (with Orientation Group)

Specific locations TBD | UND School of Law

9:00-10:30 a.m.

Roadmap: The Law Student's Guide to Meaningful Employment

Presenters: Dean Michael McGinniss & Associate Dean Julia Ernst
Molbert Room, 203 | UND School of Law

10:30-10:45 a.m.

Break

10:45-11:45 a.m.

Academic Success Presentation

Molbert Room, 203 | UND School of Law

11:45 a.m.-1:15 p.m.

Lunch (on your own)

1:15-1:45 p.m.

Professor Dauphinais & Academic Success Teaching Assistant Introductions

Molbert Room, 203 | UND School of Law

2:00-2:30 p.m.

Professionalism & Title IX Presentation

Presenter: Donna Smith, Assistant Vice President, Equal Opportunity & Title IX
Molbert Room, 203 | UND School of Law

2:45-4:45 a.m.

Law Library and Computer Services Presentation followed by Library Tours

Molbert Room, 203 and Thormodsgard Law Library | UND School of Law
Wednesday, August 18

8:00-8:45 a.m.

Coffee & Conversation (with Orientation Group)

Specific Locations TBD | UND School of Law

9:00-11:00 a.m.

The Professors Panel - Inside the Law School Classroom: Teaching Techniques and Study Strategies

VandeWalle Courtroom, 312 | UND School of Law

11:00-11:15 a.m.

Break

11:15-11:45 a.m.

Wellness Presentation

Molbert Room, 203 | UND School of Law

11:45 a.m.-1:15 p.m.

Lunch (on your own)

1:15-3:15 p.m.

Lawyering Skills I (all sections)

Professor Jennifer Cook | Molbert Room, 203 | UND School of Law
Professor Jenny Samarzja | Swanke Family Room, 8 | UND School of Law
Professor John Cook | Room 6 | UND School of Law

3:15-3:30 p.m.

Wrap-up / Question & Answer Session

Molbert Room, 203 | UND School of Law

3:30-4:30 p.m.

Spouse/Significant Other Panel (optional)

Room TBD | UND School of Law
Thursday,
August 19

8:00-8:40 a.m.

(note ending time change)

Coffee & Conversation (with Orientation Group)

Specific locations TBD | UND School of Law

8:50-9:50 a.m.

Core Values of the Legal Profession: Introduction to Legal Ethics & Professionalism

Presenter: Dean Michael McGinniss
Molbert Room, 203 | UND School of Law

9:50-10:00 a.m.

Break

10:00 a.m.-12:00 p.m.

Lawyering Skills I (all sections)

Professor Jennifer Cook | Molbert Room, 203 | UND School of Law
Professor Jenny Samarzja | Swanke Family Room, 8 | UND School of Law
Professor John Cook | Room 6 | UND School of Law

12:00-1:30 p.m.

Lunch (on your own)

1:30-3:30 p.m.

The Practice of Law Panel - The Endgame: Life After Law School and Making a Difference

VandeWalle Courtroom, 312 | UND School of Law

3:30-3:45 p.m.

Wrap-up/ Question & Answer Session

VandeWalle Courtroom, 312 | UND School of Law