CLE - Helen Hamilton Day - 2019
Ordinary Women Doing Extraordinary Things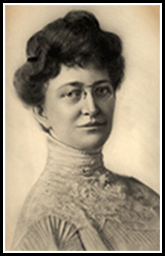 March 29, 2019 - brochure
UND School of Law
Grand Forks, ND
CLE approved for:
3.0 North Dakota CLE credits
3.0 Minnesota CLE credits

Helen Hamilton Day celebrates the first woman graduate of the University of North Dakota School of Law. The event was held in the UND School of Law's Baker Courtroom.
Sponsored by the Law Women's Caucus.
Program Schedule
Advocate for Women's Rights - panel discussion (audio - mp3)
Maria Mitousis - Attorney, Petersen King
Missy Heilman - Executive Director, Bio Girls
Jennifer Cook - Visiting Assistant Professor, UND School of Law
Victoria Taylor, moderator
Female Firsts - panel discussion (audio - mp3)
Shon Hastings - US Bankruptcy Court Judge
Kylie Oversen - Attorney, Schnieder Law Firm
Meghan Compton - Chief Legal Counsel, Altru Health Systems
Prof. Margaret Jackson, moderator
Breaking the Glass Ceiling - panel discussion (audio - mp3)
Haley Wamstad - State's Attorney, Grand Forks County
Tracey Epp - Attorney, Pitblado Law Firm
Kodi Verhalen - Shareholder, Briggs
Katie Winbauer, moderator
Speaker Information
Jennifer Cook - Visiting Assistant Professor of Law, University of North Dakota School of Law.
Meghan Compton - is Chief Legal Counsel at Altru Health Systems in Grand Forks, ND. Meghan oversees legal affairs, leads legislative advocacy efforts, and advises the Executive Team and Board of Directors. She also oversees Compliance and Risk Management. Meghan, a Grand Forks native, earned her Juris Doctorate at the University of North Dakota School of Law. She worked in private practice before joining Altru Health System in 2012. She has over six years of experience in health care, contract law, and general legal practice. She serves on the Downtown Development Association Board and sits on a community partners committee addressing opioid use in the community. In her free time, Meghan enjoys spending time with her husband and three boys, traveling, hiking, yoga and time outdoors.
Tracey Epp - is a member of the Executive Committee of the Pitblado Law Firm and focuses on Labour and Employment law. Tracey represents clients before labour boards, administrative tribunals and the courts. Assists businesses in drafting and negotiating collective agreements and employment contracts. Acts as independent investigator to a number of organizations. These investigations often relate to respectful workplace, sexual harassment and personal harassment complaints.
Missy Heilman - Mom to three daughters, lifelong runner, and on a mission to to help all girls know they are beautiful inside and out, Missy Heilman founded BIO Girls and serves as the Board Chair and Executive Director. Through her leadership BIO Girls, a Fargo-based non-profit, has grown from a single program benefiting 35 girls in 2013 to 33 program locations impacting more than 1,200 girls in 2019. Prior to following her passion, Missy was a marketer in the tech industry for 15 years, working for companies ranging from small start-ups to global corporations. Most recently, she served as the Director of Marketing for Dynamic Communities in Fargo. Missy has a servant heart and is active in the community. She currently serves on the church council and volunteers in student ministries at Olivet Lutheran, Fargo. A proud '01 graduate of the University of North Dakota with degrees in Exercise Science and Nutrition, Missy was captain of the track team, a three-time all-american and a NCAA post-graduate scholarship recipient. She went on to earn a Masters of Business Administration ('04) from North Dakota State University. Missy, her husband Tom, three daughters and two cats reside in West Fargo, ND.
Maria Mitousis - Maria Mitousis has practised law in her home city of Winnipeg, Manitoba, since 2006. Prior to that she studied Classics, Greek and Latin at both the University of Manitoba and at Queen's University. She joined Petersen King, a family law boutique of six women lawyers, in the fall of 2014 where she primarily practises family law. She is trained in collaborative practice and is a member of Collaborative Practice Manitoba and the IACP. She is a member of the MBA and sits on the executive committees of both the Women Lawyers' Forum and the Family Law Section. In the summer of 2015, Maria was injured, losing her right hand, when a voice recording device rigged as a bomb exploded in her hands. Two other explosive devices intercepted that day had been delivered to Maria's client and to the lawyer representing the man who was arrested and later convicted of four counts of attempted murder. Since returning to practice, Maria has shared her experience with members of the profession, addressing topics such as facing adversity, self-care, and personal integrity and responsibility in the practice of law.
Kylie Oversen - is a 2016 graduate of the UND School of Law. She also attended UND for her undergraduate education, receiving degrees in social sciences and social work. Kylie served in the North Dakota House of Representatives from 2012-2016. After her first legislative session, she was founded the Democratic-NPL Women's Caucus, with a focus on recruiting and supporting progressive women to run for office. During her time in the legislature, Kylie was a strong advocate for North Dakota's children, women, and families. She worked on policies related to equal pay; paid family leave; domestic violence and human trafficking protections and victim support; early childhood education opportunities; and more. Given her time on the Human Services committee, Kylie also became a staunch advocate for increased and improved access to mental and behavioral health services in the state. In 2015, Kylie was elected Chairwoman of the North Dakota Democratic-NPL party. At the time, she was the youngest person to hold a state party chair position in the country and one of only two women to serve the ND Dem-NPL Party in this role. She served as Chair until June 2018, when she stepped down to focus on her campaign for North Dakota State Tax Commissioner. Kylie is currently employed with the Schneider Law Firm in Fargo, where she focuses on aiding individuals in seeking social security disability benefits and other general civil practice.
Kodi Jean Verhalen - has practiced in the environmental space for 14 years, first as an environmental engineer (PE Minnesota) and now as an attorney and the law firm of Briggs and Morgan, P.A. She holds a Bachelor of Science degree in chemical engineering from the University of Minnesota Duluth and a Juris Doctor degree, cum laude, from William Mitchell College of Law (now, Mitchell Hamline School of Law). Kodi was the 2016-2017 president of the National Society of Professional Engineers, a 31,000-member organization. She was the youngest person, and the third woman, in the organization's history to hold the office of president. Prior to serving the professional engineering community at the national level, Kodi held the office of president of the Minnesota Society of Professional Engineers in 2010-2011, in addition to serving in several other elected roles and on committees and task forces. In 2018, Kodi was recognized by her undergraduate university (University of Minnesota Duluth Academy of Science & Engineering), the state legal community (Minnesota Lawyer Up & Coming Attorney and Minnesota Super Lawyers, Utilities Law), and even the American Bar Association (American Bar Association On the Rise – Top 40 Young Lawyers Award) for her contributions to her profession and her community. Kodi stays active in her community through the University of Minnesota, Masonic Children's Hospital FashionFest Advisory Committee (2014-Present) and its WineFest Advisory Committee (2017-Present), providing holiday meals to Community Aid Elk River, a local food assistance organization, and mentoring engineering and part-time law students.
Haley Wamstad - is State's Attorney for Grand Forks County, North Dakota. She oversees a team of 12 attorneys leading the prosecution of felony and misdemeanor offenses, civil commitment cases, and juvenile matters within the county. She also serves as legal counsel to the Board of County Commissioners as well as other county departments and entities. Haley is a native of Hatton, ND. She earned her undergraduate and Juris Doctorate degrees from the University of North Dakota. Prior to becoming State's Attorney, Haley served as an Assistant State's Attorney for over ten years and as a law clerk for the Northeast Judicial District of North Dakota. Additionally, Haley is an active member of the Grand Forks Rotary Club, Sharon Lutheran Church, and various community organizations.
Kristie Wolff - is the Executive Director of the ND Women's Network. Kristie has an extensive background in marketing, grassroots education, advocacy, and coalition work. Kristie found her true passion when she began working in the nonprofit sector, where she has spent over half of her career. Prior to working a the ND Women's Network, she managed a tobacco prevention program at a statewide nonprofit, where a primary focus of her work was public education and policy regarding emerging tobacco products and nicotine use among youth. Kristie was instrumental in the passing of a state law in 2015 that restricted North Dakota minors from purchasing electronic cigarettes. Kristie lives in Mandan with her husband Jeremy, her two sons and her fur babies. Kristie loves music and rarely passes up an opportunity to see a rock show.