CLE - 2019 - Vogel Lecture
Ethical Action: Doing the Right Thing in Challenging Moments of Professional Practice
Mart Vogel Lecture on Legal Ethics and Professionalism
Professor Daisy Hurst Floyd, Mercer University School of Law
June 14, 2019 - brochure - powerpoint
State Bar Association of North Dakota Annual Convention, Fargo, ND
CLE approved for:
1.50 North Dakota CLE credits (ethics)
1.50 Minnesota CLE credits (ethics)

Ethical action requires more than just knowing what the right thing to do is. It also requires that one be able to implement the chosen action and to do so in the right way for the particular situation. This year's Lecture, presented by Daisy Hurst Floyd, the University Professor of Law and Ethical Formation at Mercer University School of Law, will provide an overview of research into how the best lawyers are able to call upon multiple capacities to act ethically, and how law schools are using that research to help law students develop the capacity for ethical action.
Introductory remarks: audio (mp3)
Zachary Pelham, SBAND President
Michael S. McGinniss, incoming Dean of the UND School of Law
Vogel Lecture: audio (mp3) - powerpoint
Professor Daisy Hurst Floyd, Mercer Law School
Panel Discussion: audio (mp3)
Prof. Daisy Hurst Floyd, Mercer Law School
Prof. Patti Alleva, UND School of Law
Prof. Julia Ernst, UND School of Law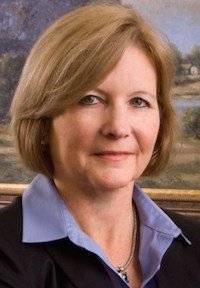 Daisy Hurst Floyd is University Professor of Law and Ethical Formation at Mercer University School of Law, where she served as Dean from 2004 to 2010 and again from 2014 to 2017. She received her B.A. and M.A. in Political Science from Emory University and her J.D. from the University of Georgia School of Law. After graduating from law school, she practiced law in Atlanta with the firm of Alston, Miller, and Gaines, and then served on the faculties of the University of Georgia School of Law and Texas Tech University School of Law before coming to Mercer Law School in 2004.

Professor Floyd is the author of numerous law review articles and is a frequent speaker at academic and law conferences. Her teaching and research interests include Ethics, Legal Education, Civil Procedure, and Evidence. She has a particular interest in the ways in which higher education shapes students' ethical development and in the possibilities for cross-disciplinary collaboration within higher education. Professor Floyd was named a Carnegie Scholar by The Carnegie Foundation for the Advancement of Teaching in support of her research on the development of professional identity among American law students.

Professor Floyd is admitted to the State Bars of Georgia and Texas and is an elected Fellow of the American Bar Foundation, the Lawyers Foundation of Georgia, and the Texas Bar Foundation. She has served on numerous professional committees, including the ABA President's Council on Diversity in the Profession, the State Bar of Georgia Diversity Program Committee, and the Macon Bar Association Advisory Committee. She currently serves on the Board of Directors of Middle Georgia Justice, a new initiative to better meet the need for civil legal services in Central Georgia, on the Advisory Board of Georgia Appleseed Center for Law and Justice, and the Board of Directors of the Institute for Continuing Legal Education in Georgia. She is a Master of the William Augustus Bootie Inn of Court.
Supported by the generous endowed gift of the Vogel Law Firm and the Vogel Building Partnership
The Vogel Lecture honors Mart Vogel's lifelong committment to the highest standards of professionalism in the practice of law. Following his graduation from law school in 1938, Mart moved to Minot, where he served as attorney for the FDIC. In 1941, Mart joined the firm of Thorp, Wattham and Vogel. For the next 50 years, Mart maintained an active and successful practice as one of North Dakota's best known trial lawyers. He enjoyed his work and the profession of law, and even after he retired from active practice, he continued to go to his office until he was more than 90 years old. Mart was known for his commitment to the legal profession and to his home community.