Professors Ernst and McGinniss Elected as Members of The American Law Institute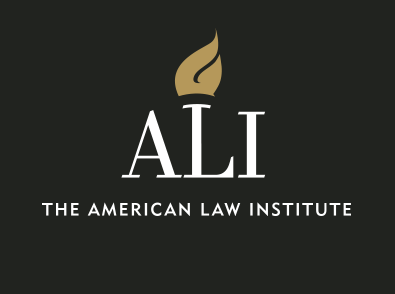 On October 19, 2017, Associate Professors of Law Julia L. Ernst and Michael S. McGinniss were elected as members of The American Law Institute ("ALI"), which is "the leading independent organization in the United States producing scholarly work to clarify, modernize, and otherwise improve the law." (www.ali.org).
ALI brings together judges, practicing lawyers, and law professors "of the highest qualifications" to draft, discuss, revise, and publish "Restatements of the Law, model statutes, and principles of law that are enormously influential in the courts and legislatures, as well as in legal scholarship and education." National membership is limited to no more than 3,000 (not including life, honorary, and ex-officio members). Since its founding in 1923, "ALI has earned a uniquely trusted reputation for work that is of the highest quality and integrity." A complete list of ALI's current projects is available at its website.
Professor Ernst joined the University of North Dakota School of Law in July 2011 as an Assistant Professor of Law. In 2015, she was promoted to Associate Professor. Her courses include Constitutional Law I, Legislation, International Human Rights Advocacy, and Gender and the Law. Professor Ernst's legal research explores the intersections between religious and cultural rights with women's human rights under the international human rights system, as well as various issues surrounding U.S. constitutional law. She earned her Master of Laws and Certificate in International Human Rights Law from Georgetown in 2010, her Juris Doctorate (cum laude) and Master of Arts in world politics from the University of Michigan in 1994, and her Bachelor of Arts (magna cum laude) in political science from Yale University in 1991.
Professor McGinniss is an Associate Professor of Law at the University of North Dakota School of Law, where he joined the faculty in 2010 and teaches courses on Professional Responsibility, Evidence, Conflict of Laws, and Advanced Legal Ethics. He also served for three years as a founding co-coordinator for the UND School of Law's team-taught first-year course, Professional Foundations. Professor McGinniss' research and scholarship interests have focused on questions concerning the professional, ethical and moral responsibilities of lawyers. He earned a Bachelor of Arts in English (summa cum laude and first in his class) at Washington College. He received his legal education at the College of William & Mary, Marshall-Wythe School of Law, where he graduated third in his class and was inducted into the Order of the Coif.