Admissions
Thank you for your interest in the University of North Dakota School of Law. As you begin to learn more about us, you will quickly understand the unique features that make UND a great place to study law.
We encourage you to review the information on our website. If you need additional information don't hesitate to contact the Office of Admissions and Records by calling 1.800.CALL.UND or 701.777.2047 or e-mail admissions@law.UND.edu. Our Director of Admissions is Aleisha Lokken, and she will be happy to assist you in any way she can.
Even more, I strongly encourage you to visit campus to experience first-hand the welcoming and supportive environment in which we live and learn together. This is a wonderful place, and we appreciate the interest that has led you to find out more about us.
Visiting the UND School of Law is the best way to determine if it is the right fit for your law school education. We are proud of the education here, and we would enjoy the opportunity to show you why.
Transfer Students are increasingly making up a bigger portion of our student body. Our small community of students, faculty and staff provide a welcoming environment for transfer students. As assistant dean Brad Parrish said, 'If we can make it work, we are happy to help students transfer to UND Law. It's part of the character of who we are."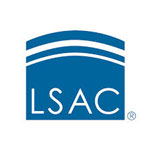 Law School Admissions Council is the primary resource for aspiring law students. Click on the logo above to open the LSAC website.
UND Law Photo Gallery
The American Bar Association's Standards and Rules of Procedure for Approval of Law Schools include Standard 509, consumer information. Review the data for the ABA Required Disclosures.