Wendy L. Sturm Law Scholarship
New scholarship established in honor of UND Law alumna Wendy Sturm and her work as a Minnesota public defender. Opportunity to make a matching gift.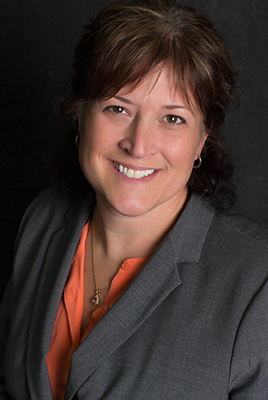 The work of a public defender is often misunderstood, but they play an important role in the legal system, protecting the rights of citizens and helping guarantee the system works correctly.
"The criminal justice system has the capacity to crush people and without strong representation, it can be hopeless," said physician David Scott. "Public defenders make a difference between people having no hope and any chance with the legal system."
It is for that reason Scott, a long-time friend and mentor to UND Law alumna and Minnesota public defender Wendy Sturm, decided to make a generous gift to the University of North Dakota Foundation. His gift will establish the Wendy L. Sturm Public Defender Scholarship. The scholarship will help an aspiring public defender defray the cost of their legal education, which will allow them to pursue the criminal defense position that historically pays very little.
Scott, who met Sturm as a 19-year-old enlistee in his military reserve unit, has maintained a friendship with her for more than 25 years. He has watched her overcome obstacles and advance in her career, making a difference in the lives of the people she serves as a public defender in St. Cloud, Minnesota.
"Her work as a public defender has been really remarkable, but it is rare that the people who are really making a difference ever get any recognition," said Scott. "This gift is an opportunity to do that."
Sturm expressed great appreciation when hearing about the establishment of the scholarship. "David and his wife Andrea are very generous people who do so many things for the benefit of others," said Sturm. "It is humbling and also a huge honor for me to have them make this gift in my name."
Sturm, a Rosemount Minnesota High School graduate, enlisted in the military in 1988, and began her career as a Navy corpsman. After completing her bachelor degree from the College of St. Catherine, she was commissioned as an officer in the Army and continued her career with the military police. In 2000, she joined the police force as a Deputy Sheriff in Cook County Minnesota, and then moved to a similar position in the City of Crookston, Minnesota in 2004. She retired from law enforcement in 2010, after being injured on the job. She then became one of the first full-time Guardian ad Litems employed by the Independent Guardian ad Litem Board in the State of Minnesota.
In 2012, Sturm decided to enroll in law school at the University of North Dakota. Although she initially tried to avoid coursework in criminal law, she finally realized it was what she was meant to do. After graduation in December 2014, she moved with her husband to St. Cloud and began working in her current, full-time public defender position.
As a former police officer turned public defender, Sturm sees a similarity to the two positions. "It is a job for someone who is an adrenaline junkie, and you have to have a thick skin. You are advocating for people who have no means to do so themselves, and that is the same thing I was doing as a police officer. You are dealing with the same clients, but just in a different way," said Sturm.
"I really do represent the most vulnerable people in our society. Many are mentally ill, chemically dependent, indigent—they really are the most powerless people in our society," said Sturm. "The public defender is the only line of defense between the absolute power of the state and the citizen. The system is an adversarial system for a reason, and if we all do our jobs correctly, then the truth should come out. It is a horrible outcome for everyone if we imprison someone who is innocent."
The Minnesota Public Defender's Office handles upwards of 200,000 cases a year with approximately 450 attorneys. Sturm believes public defenders sometimes get a bad rap, but argues they are capable attorneys who do high quality of work and have a strong belief in what they are doing. "They don't do it for the money, they do it because it is the right thing to do, and there is honor in that," she said.
Scott wants his gift to move the needle a bit for positive change as he views the public defender as a vital bulwark against the daily abuses of the system. "My hope is that this gift will relieve some of the debt burden for a graduate interested in a public defender job, and will allow them to become a successful criminal defense attorney as Wendy has become."
If you would like to support Scott's effort and join him in making a gift to help an aspiring public defender, you can donate to the Wendy Sturm fund at UNDalumni.org/Sturm.