Constitution Day Celebration 2020
Featured Speaker: Jesse Panuccio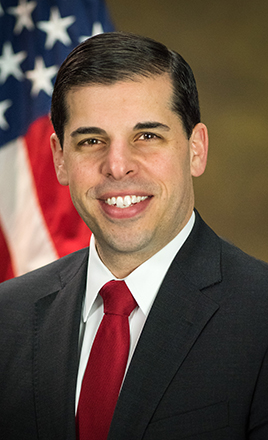 The program will feature Jesse Panuccio, Partner, Boies Schiller Flexner LLP, and former Acting Associate Attorney General of the United States. He will presented a lecture titled "The First Amendment and The Right to Be Wrong" in celebration of Constitution Day. The virtual event was hosted through a Zoom webinar on Thursday, September 17, 2020.
The lecture was sponsored by the UND School of Law Federalist Society.
The annual Constitution Day celebration recognizes the ratification of the United States Constitution and those who have become U.S. citizens. The 2004 law establishing the holiday was part of a congressional bill mandating that all publicly funded educational institutions provide educational programming on the history of the American Constitution on that day.
The Constitution Day event is approved for 1 North Dakota CLE credit, no charge to attend.

Read the UND Today story about the Constitution Day presentation
Watch Mr. Panuccio's presentation: "The First Amendment and The Right to Be Wrong"