Focus on the UND Law Family - Tanner Langley '23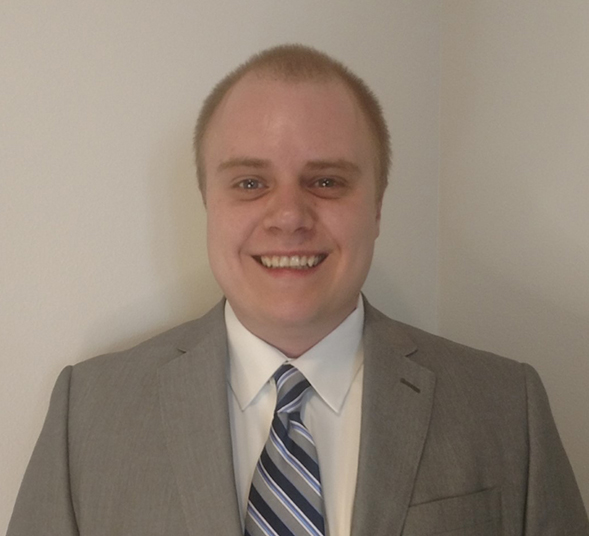 Tanner Langley, a native of Warwick, ND who grew up raising livestock and harvesting grain on the family farm, has already made a name for himself at UND School of Law. The rising 2L, who will begin his second year this fall, won the 2021 Lawyering Skills 1L Moot Court Competition this past March.
Tell us about your experience winning the Lawyering Skills 1L Moot Court Competition?
Winning the 1L moot court competition was a great honor. I never thought growing up on the farm that I would ever have the opportunity to argue and win a case in front of the North Dakota Supreme Court. It was a gratifying experience that I know I will treasure for years to come. Even though it was virtual, the pressure of being on "stage" in front of my peers and hundreds of strangers was an experience I am glad to have gone through. I know I will harness those feelings again when I am arguing in an actual courtroom, where it will serve as a great benefit to me.
How did you prepare for the competition?
I prepared for the competition by creating note cards that contained bullet points on the central issues I wanted to touch on. Next, I made sure to rehearse my argument multiple times to be comfortable in the actual situation when it happened. I dressed up and rehearsed with a timer to ensure that I was always aware of the clock. Finally, I took all the feedback from judges in the previous rounds and incorporated it into my notes to have a clean and polished argument.
What were your key takeaways from this experience?
The biggest takeaway was a piece of advice one of my professors gave me, and that was to take everything in stride. No matter how prepared I thought I was, there is nothing like experiencing the real thing. There were questions I had not accounted for, so I took it in stride and addressed them as best as I could. The judges were bringing my argument in a direction that I was not expecting it to go, so I had to think on my feet and get back on task to ensure I touched on the critical points of my argument. At the end of it all, I think the best thing a person can do, when arguing in front of the court, is to keep cool, calm, and collected and not get flustered if your argument is not going the way you want it. Your time goes by so fast that all you can do is make sure you touch on the significant points of your argument so the judges remember them when they are deliberating.
What inspired your journey to Law School?
Ever since I was a kid, I always knew I wanted to be a lawyer. I enjoyed all the classes I took on the subject and found I was fascinated with legal doctrine.
Langley received a Bachelor of Arts degree in Political Science with a minor in Human Development and Family Science from North Dakota State University. While at NDSU, he was involved with student government, served as a student senator, and held an officer position in the North Dakota Student Association. After graduating with honors in 2017, he worked as a paralegal at Rodenburg Law Firm prior to attending UND School of Law.
Through encouragement from my friends, family, and loved ones, I decided to apply for law school. I was elated to discover that I was accepted into UND while celebrating my birthday.
What made you choose UND School of Law?
Growing up in North Dakota, I always knew I wanted to attend UND School of Law because I love my state. The people here are kind, caring, and always willing to help their neighbors. Through conversations I had with attorneys who attended the UND School of Law, I learned that everyone spoke highly about the classes and programs offered. Additionally, UND School of Law's focus on collaboration was an appealing aspect for me, and I attribute it to my success in law school so far. Every peer and upper-level student I speak to is always willing to lend a hand, which not every law school provides.
Tell us a fun fact about yourself.
A fun fact about myself is that I enjoy cooking! After a long day of studying at law school, I like to come back home and prepare a good meal for myself. Not only does it boost my spirits, but I have fun doing it (the dishes not so much)!