Focus on the UND Law Family - Robert Togni '22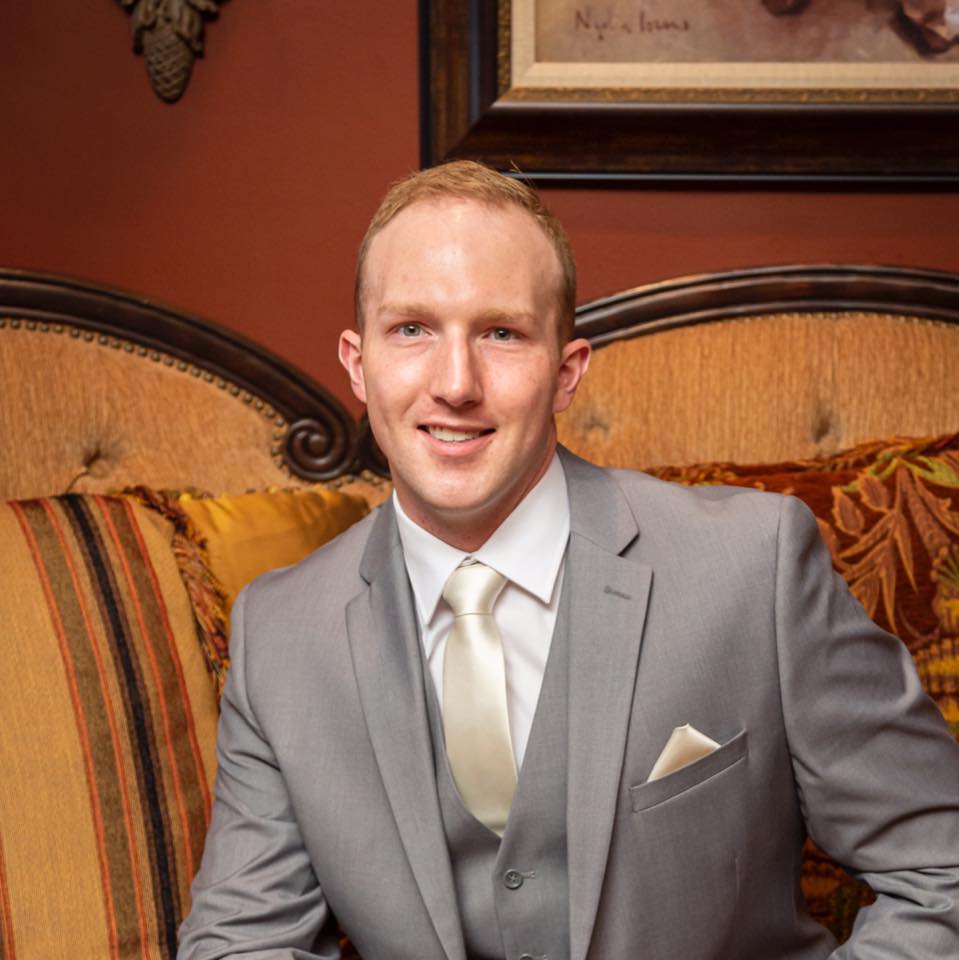 The sky's no limit for JAG Corps Extern Robert Togni '22
Incoming 3L, Robert Togni, is externing at the Grand Forks Air Force Base with the Judge Advocate Generals Corps. (JAG) this summer. With a desire to serve his country and an admiration for the law, the U.S. Air Force JAG Externship program provided the perfect opportunity. Read on to learn about his exciting and rewarding experience.
Tell us about your externship experience with JAG:
I've been interning with the Judge Advocate office based out of the Grand Forks Air Force Base. The Judge Advocates are military lawyers tasked with representing both the military and military members in various legal capacities. If you've seen movies like "A Few Good Men" with Tom Cruise and Jack Nicholson screaming about code reds, then you have a very rough idea of what the JAG Corps is.
What are your job duties and responsibilities?
This externship isn't about fetching coffee or running errands. You are actively involved in pending and ongoing actions starting on day one. As an extern, I am responsible for performing legal research, case scrutiny and case analysis for different actions, supporting active cases via trial support, and assisting with trial preparation. I look at completed and ongoing investigations conducted by the Air Force's Office of Special Investigations (OSI), which is the Air Force's equivalent of the NCIS, but much better in every way (so they tell me). I analyze the case's strengths and weaknesses based on those investigations. In addition, I draft memorandums, discharge packages, recommendations of punishments, and legal reviews used in non-judicial military punishment proceedings.
What has been the biggest challenge?
The biggest challenge, so far, has been looking at cases with victims. The military is taking a proactive stance on sexual assaults committed by its members. So much so that Judge Advocates do not have prosecutorial discretion on cases involving sexual assault. They are required to take them. The facts associated with sexual assaults are not pleasant, which is what makes going through the cases with the victims so difficult.
What has been the biggest reward?
The biggest reward, so far, has been the development of practical legal skills needed to practice law. The method of IRAC writing does not disappear when you get your Juris Doctor. I have used it in discharge packages, legal reviews, and case analysis. As a result, I can tell my writing ability has markedly improved. Additionally, looking at actual case facts instead of hypothetical fact patterns and applying applicable case law has developed my analytical skills quickly. I know I have been here a short time, but I can confidently say this externship will help any law student in their development, whether you want to pursue a military position or not.
What are your key takeaways from this experience?
The biggest takeaway from this experience is realizing just how many areas of practice military law involves. On my first day, I witnessed multiple will signings. Family law is prevalent due to the stress of the profession and high-rate of divorce. Damages litigation is frequent due to sonic booms that can cause damage to houses or car windows. Accidents involving on-duty military members, demanding criminal law cases, and even athletics law is practiced due to the Air Force Academy being a member of the NCAA. Every Judge Advocate I have worked with is a well-rounded, legal professional.
What inspired your journey to law school?
I always had a deep admiration for the law. I decided this was the path I wanted to be on and it's worked out well so far.
Why did you choose UND School of Law?
I chose UND because I liked the opportunities the school provided. I spoke with several alumni before I applied and one common thread was that UND law teaches you how to be practice ready when you come out of law school. The advantage of having extensive contacts within the North Dakota legal community cannot be overstated, even the Staff Judge Advocate at the Grand Forks Judge Advocate office is a UND school of law alum.
What type of law do you aspire to practice after graduation?
I plan to apply to the Judge Advocate program. It was my my goal before law school to be a Judge Advocate and that drive has been reinforced during this externship.
Tell us one item on your bucket list?
Get a pilot's license
What food would you never get tired of eating?
Chicken Parmesan
Name your favorite hobby?
Watching and playing hockey as well as physical fitness
Tell us a fun fact about yourself.
I was mildly electrocuted while working in the oil field. Having an amp or two channeled into your finger (on accident) makes your whole arm feel like it's shaking.
Who or what was your greatest influence growing up?
My Mother and Father. My Mom is the most intelligent person I know and a fantastic teacher. She instilled in me a passion for constant betterment that has helped me push through those tough times in law school. My Father is the hardest worker and most organized person I have ever met. His almost 30-year Air Force career instilled in me a desire to serve my country from a very young age.