UND Law New Tenure-Track Faculty
Blake Klinkner, Dan Lewerenz, Tade Oyewunmi, and Carolyn Williams Join Faculty
UND School of Law is pleased to announce the hiring of four new tenure-track faculty as Assistant Professors of Law – Blake Klinkner, Dan Lewerenz, Tade Oyewunmi, and Carolyn Williams.
"We are very excited to add these four outstanding individuals to our tenure-track faculty," said UND Law School Dean Michael McGinniss. "Their legal expertise and promise of teaching excellence will further strengthen our curriculum in a variety of important ways."
Professor Blake A. Klinkner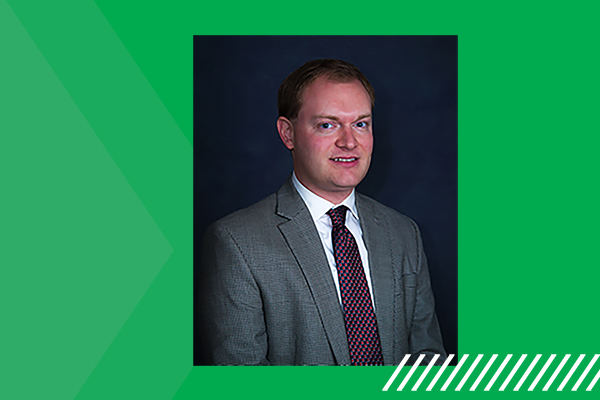 Professor Klinkner joins UND from Washburn University School of Law, where he has taught Evidence and Law Practice Management as well as Washburn's bar exam preparatory program. Klinkner's primary area of research interest is Law & Technology and he frequently publishes articles and presents lectures addressing the ways in which technology impacts the practice of law.
Prior to entering legal academia, Klinkner represented clients throughout Wyoming, Colorado, and Utah in litigation and transactional matters. Upon his graduation from the University of Utah College of Law, he served a two-year clerkship with the District Court of Wyoming. Following his clerkship, he served as Assistant Attorney General in the Water & Natural Resources Division of the Wyoming Attorney General's Office, where he served as counsel for a number of State of Wyoming agencies including the Wyoming Department of Agriculture and the Board of Control. Klinkner also worked for Crowley Fleck PLLP before starting his own practice. Klinkner's practice focused on the areas of environmental law, natural resources law, energy law, cybersecurity and technology law, and complex commercial litigation. In the coming academic year, he will teach Civil Procedure I, Law Practice Management, and a new course on Cybersecurity/Law and Technology.
Professor Dan Lewerenz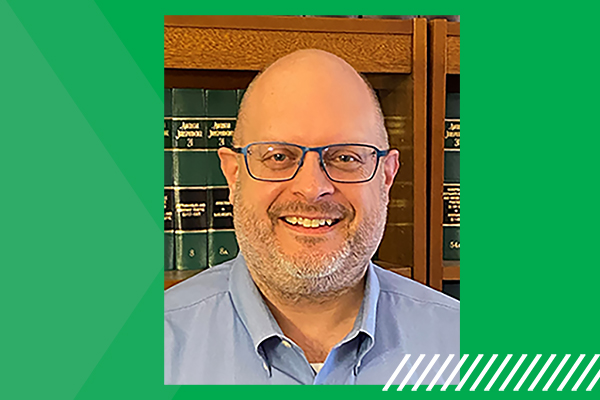 Professor Lewerenz, a member of the Iowa Tribe of Kansas and Nebraska, comes to UND from the Native American Rights Fund, where he litigated on behalf of Indian Tribes and worked on the Tribal Supreme Court Project. His research addresses statutory interpretation and comparative institutional analysis in Indian Law, and the implications of the dispersal of Tribal populations for both Indian Law and Tribal Law and Governance.
Prior to entering legal academia, Lewerenz practiced in the Oklahoma City office of Hobbs, Straus, Dean & Walker, LLP, a national Indian Law boutique. Later, he practiced in the U.S. Department of the Interior's Office of the Solicitor, Division of Indian Affairs. He earned his J.D. from the University of Wisconsin Law School. Most people clerk immediately after school. Between those jobs, he clerked for the Honorable Leo I. Brisbois (D. Minn.) and the Honorable Claudia Wilken (N.D. Cal.). Prior to law school, Lewerenz worked for more than 10 years as a reporter and editor for the Associate Press. During his journalism career, he was elected twice to the Board of Directors of the Native American Journalists Association, serving as the organization's President, Vice President, and Secretary. In the coming year, he will teach Federal Indian Law, Civil Procedure II, and the Indian Law Seminar course.
Professor Tade Oyewunmi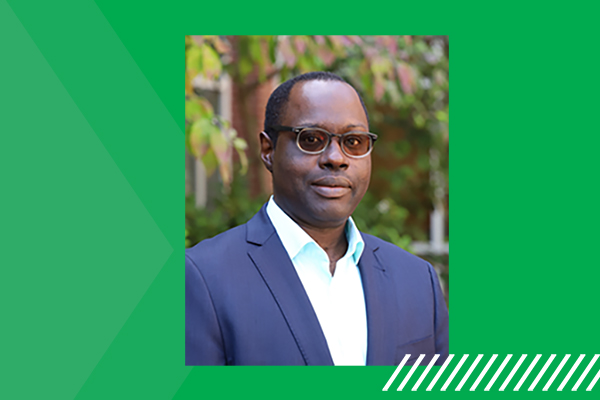 Professor Oyewunmi comes to UND from the University of Oregon School of Law. His teaching and research interests are in oil and gas law, energy law and policy, international business transactions and investment law, and air pollution regulation. Previously, he taught and led research projects at Vermont Law School, Tulane University School of Law, and the University of Eastern Finland (UEF) Law School, Finland. He was also a Visiting Scholar at the University of Houston Law Center in Texas.
Oyewunmi's recent publications and research activities include co-editing a handbook on Decarbonization and the Energy Industry, (Hart Publishing, 2020), and authoring the textbook Regulating Gas Supply to Power Markets (Wolters Kluwer, 2018). He serves as an Associate Editor of the Oil, Gas, and Energy Law (OGEL) Journal and an Associate Member of the Institute for Energy Law (IEL) at the Center for American and International Law, where he currently serves as Vice-Chair of the IEL's Academic Outreach Committee. Oyewunmi qualified as an Attorney (Barrister and Solicitor) in Nigeria, practicing in the areas of energy, oil and gas law, and international business transactions. His other professional affiliations include the Association of International Petroleum Negotiators (AIPN).
He received his LLD from the UEF Law School, Finland; LLM from the University of Aberdeen, Scotland, UK; and LLB from the University of Ibadan, Nigeria. In the coming year, he will teach Property, Oil & Gas Law, and Energy & Mining Law.
Professor Carolyn Williams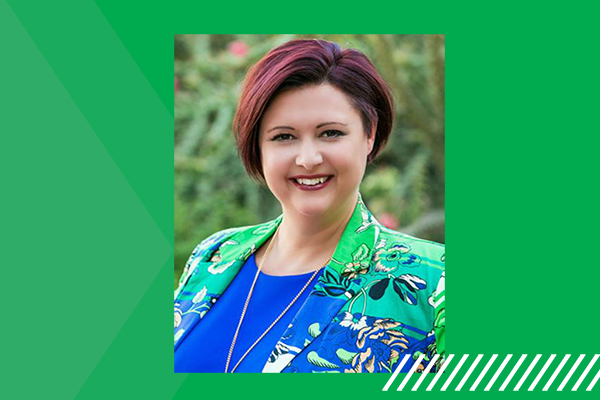 Professor Williams comes to UND from the University of Arizona James E. Rogers College of Law where she is an Associate Professor of Legal Writing and Assistant Clinical Professor of Law. She has taught legal writing, research, and advocacy for six years. Williams is also a sought-after consultant who frequently teaches lawyers in the military, court staff, law review editors, and attorneys in private law firms. Her scholarship focuses on critical reading and andragogy.
The National Conference of Bar Examiners recently appointed Professor Williams as a subject-matter expert to help develop the NextGen bar exam. She authored the 7th edition of the ALWD Guide to Legal Citation and is publishing a chapter in A Manual for Law Review Editors. She holds positions in each of the three national legal writing organizations: the Legal Writing Institute, the Association of Legal Writing Directors, and the Legal Writing, Reasoning, and Research Section of AALS. ALWD recently recognized Professor Williams with the Outstanding Service Award, and she received the prestigious LWI-ALWD-LexisNexis Legal Writing Scholarship Grant. Prof.
Before joining academia, she spent eight years in big firm practice. Super Lawyers named her a Rising Star in 2016, an honor bestowed on no more than 2.5 percent of the lawyers in a state. She received her J.D. from Arizona State University's Sandra Day O'Connor College of Law. In the coming year, she will teach Lawyering Skills I and II, and a new course on Legal Research and Writing for Practice.
All four new Assistant Law Professors have start dates of Tuesday, July 5, 2022. For a full listing of all UND School of Law faculty, please visit the faculty webpage.