Convocation Ceremony
The formal beginning of the legal academic journey at UND. New student convocation serves as the ceremonial start for new students, just as commencement serves as the ceremonial finish.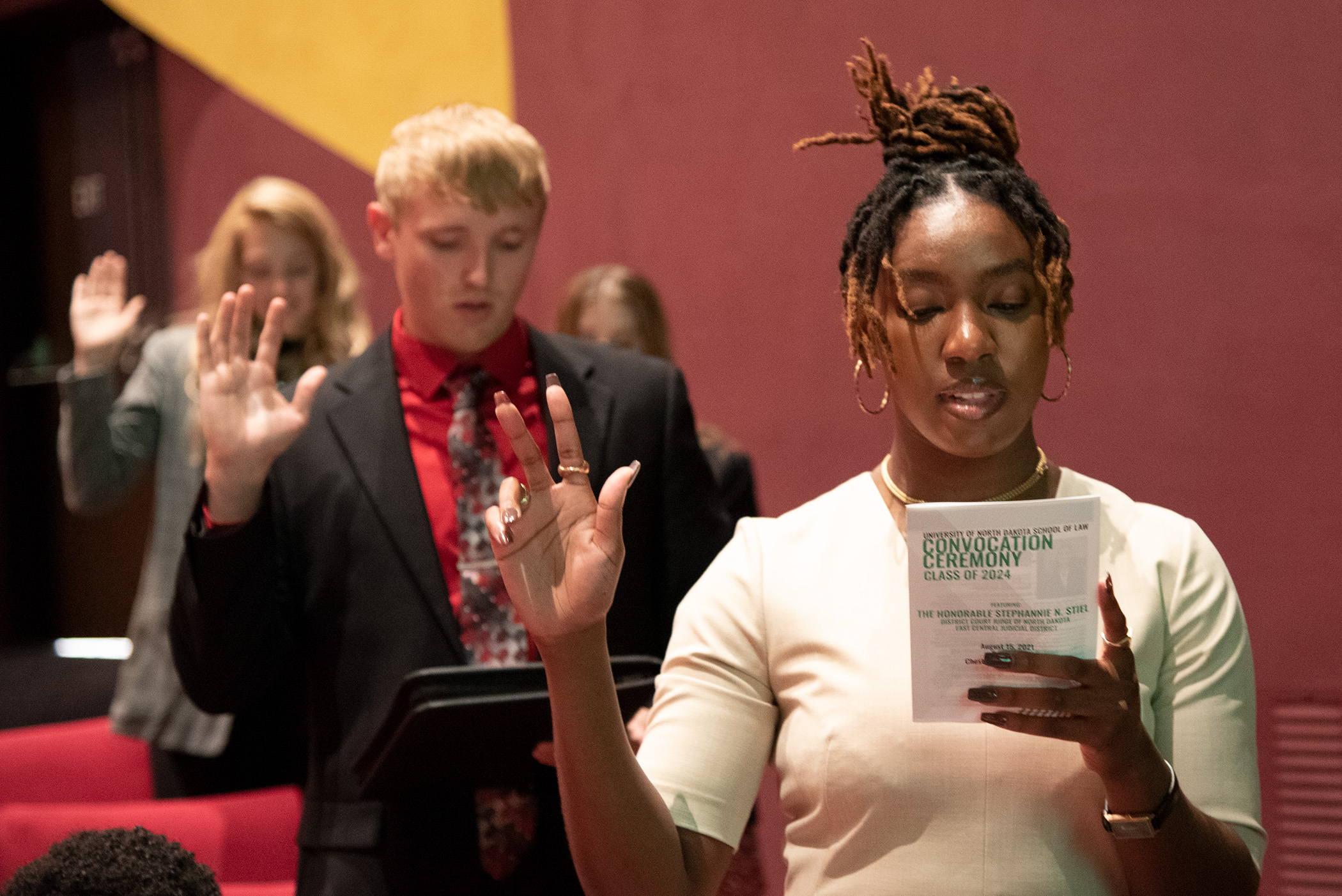 We look forward to hosting the 2023 Convocation Ceremony for the UND School of Law Class of 2026. Each incoming student will be honored for their inception into the legal profession.
Convocation Ceremony Details
Sunday, August 13, 2023
5:00 p.m.
Chester Fritz Auditorium

3475 University Avenue, Grand Forks, ND
Students should plan to check-in between 4:30 and 4:45 p.m in the lobby of the Chester Fritz Auditorium.
Attire is business formal
Doors to the auditorium will open at approximately 4:40 p.m.
The ceremony should last about an hour with a reception to follow.
There are no limits to the number of guests students can invite to the ceremony.
Tickets are not needed.
The ceremony is open to the public.
All seats are general seating, and doors to the seating area open 60 minutes before the ceremony.

More information about the Chester Fritz Auditorium can be found

here.
Program:

Remarks from the following speakers:

Brian Pappas, Dean, UND School of Law

Brad Parrish, Assistant Dean for Student Services, UND School of Law

Eric Link, Vice President for Academic Affairs and Provost, University of North Dakota

Andrew Armacost, President, University of North Dakota

Jack Marcil, Attorney, Serkland Law Firm

Induction of the Class of 2026

Students will cross the stage after their name is announced and receive a UND padfolio.

Pledge of Professionalism

Students will recite the UND School fo Law Pledge of Professionalism led by Dean Pappas. The pledge is a vow to uphold academic honesty and ethical practices throughout their legal education and professional life.
We invite all the students and guests to a reception following the ceremony on the second floor foyer. Light refreshements will be served.
Disability Accomodations
Please contact Dalton Erickson at dalton.m.erickson@und.edu or 701.777.2961 to submit a request.
Directions and Parking
Chester Fritz Auditorium
Students, guests, faculty, and staff may park in the lot south of the Chester Fritz Auditorium.
Parking is free.
Interstate (I-29)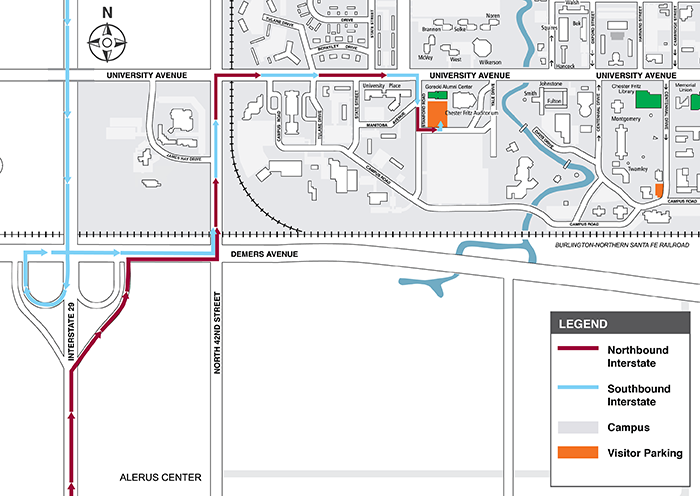 Westbound from Highway 2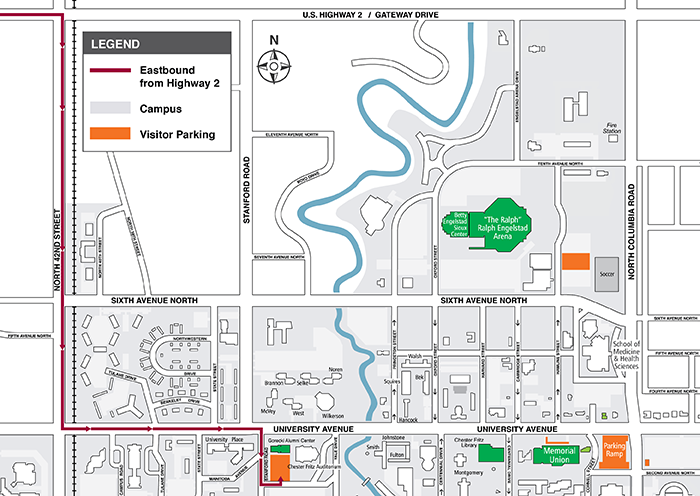 Eastbound from Highway 2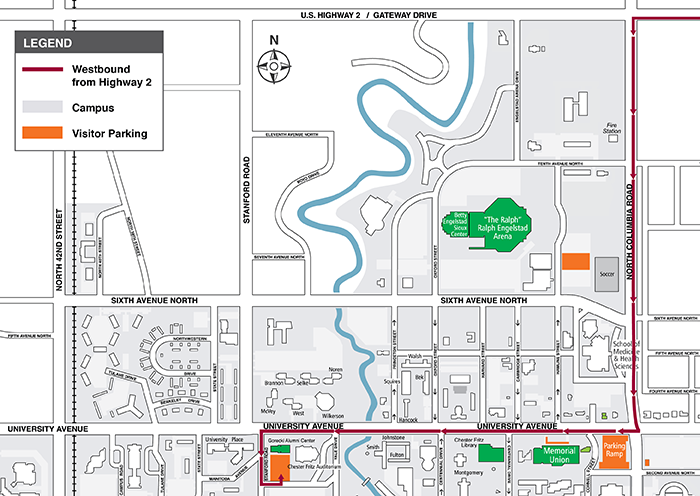 Hotel Accommodations
For information, visit the Greater Grand Forks Convention and Visitors Center.